I will officially be appearing at this summer's FRIGHT FEST in the U.K.
For those unfamiliar with FRIGHT FEST, it is pure and simply the world's greatest all-horror film festival which runs from August 21st - 25th in London's Leicester Square at the West End Odeon. I've gone on record numerous times stating that FRIGHT FEST is my personal favorite of all of the genre film festivals out there and I am keeping good on my promise to the UK fans that I would return this year.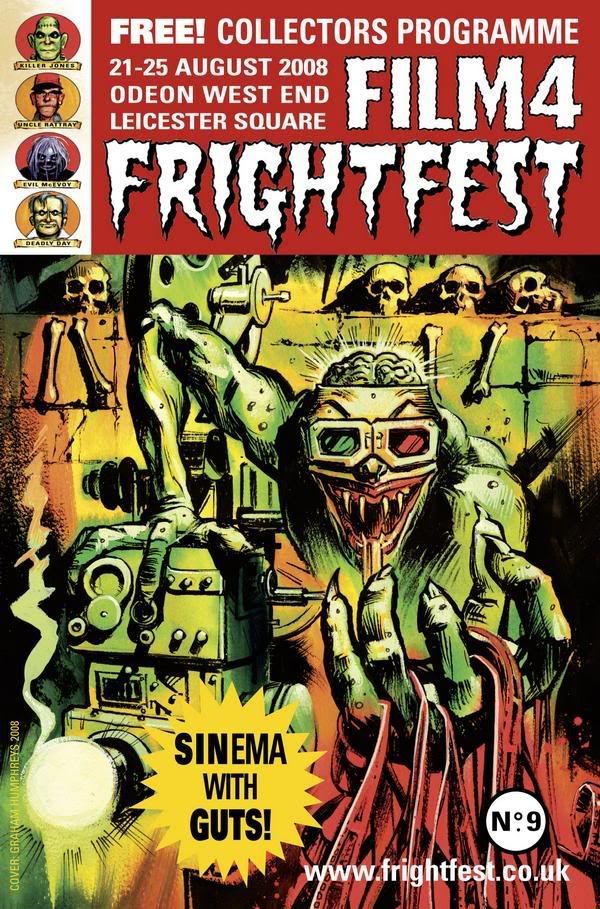 For tickets and info on FRIGHT FEST, click here:
FRIGHT FEST WEBSITE
Most importantly to note is that this will most likely be my only personal appearance in 2008.
Now before I start getting a barrage of letters calling "bullshit" on the fact that I am an American filmmaker and yet I am only doing one appearance all year and it is in the U.K.... let me just say, I hear you. But I literally toured for almost 2 years straight in 2006 and 2007 supporting both HATCHET and SPIRAL. I appeared at every convention and festival that I could physically get to and my BLOOD AND BELTSANDERS tour took me to many different countries in the process. I had a blast doing it and I look forward to doing it again the next time I have a horror project about to be released. Many of you have written asking me to come to your local convention and many of the conventions have invited me to appear- and I SO GREATLY APPRECIATE THAT! However, I just can't possibly hit them all, especially during a year when I have so many new things cooking. I know how pissed I get when a band that I like doesn't tour for awhile and then they announce one show all year and it's in fucking Bulgaria - so I understand how some horror fans can get irritated. But please don't be mad. In fact, be HAPPY that I couldn't hit the conventions and festivals this year as that means I'll have new stuff for you sooner rather than later.
To the U.K. fans attending FRIGHT FEST, I will be there for the run of the festival and I will be around and available all weekend as I plan on watching every single movie that I can with you sick bastards. If you've got DVDs, posters, or anything else you want signed- bring them and feel free to walk right up and ask. Also be warned that even though I am not returning to FRIGHT FEST with a new finished film to screen for you... I am certainly not returning empty handed. There will be surprises galore- in fact Joe (WRONG TURN 2) Lynch and I have cooked up some fun stuff exclusively for YOU.
A few of you have also written asking if I will be unveiling anything from Paul Solet's GRACE which I produced this Spring. Hmmm... will I?
See you soon, London!
Oh...and one more thing! Do you guys remember the Dr. Zaius blog I posted a few weeks back? Well 20th Century Fox just announced a new PLANET OF THE APES: 40 YEAR EVOLUTION BLU-RAY COLLECTION which will be available in November.
If you look closely, you may recognize someone you know in the packaging...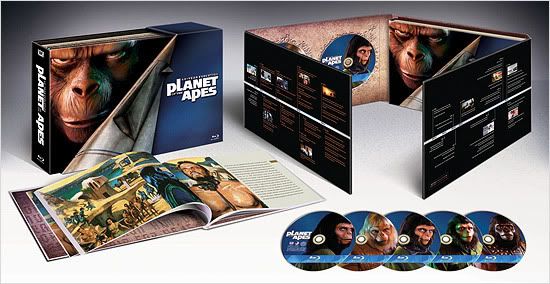 Peace, love, and gore-
Adam
P.S. Austin's Fantastic Fest will be showing my short film THE TIFFANY PROBLEM on the big screen during their festival this September. If my schedule allows- I may add just one more appearance to the year. We'll see.